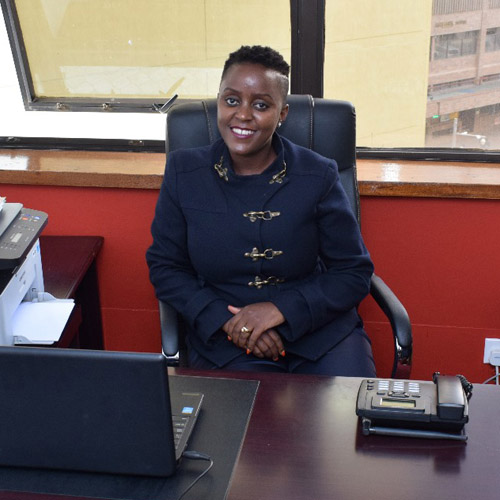 Rita Kaloki - Consultant
Rita Kaloki is an Advocate of the High Court of Kenya. She holds a Bachelors of Laws degree (Catholic University) and a post-graduate diploma in Law (Kenya School of Law) and has over three years experience in legal practice, covering diverse fields of law.
Rita is passionate about crisis management and also enjoys commercial law, property law. banking law, insurance law, probate and administration, children and women protection, intellectual property law, consumer protection and human rights law. Rita specializes in commercial law and property transactions.
Rita is a member of the Law Society of Kenya.